Rachin Suri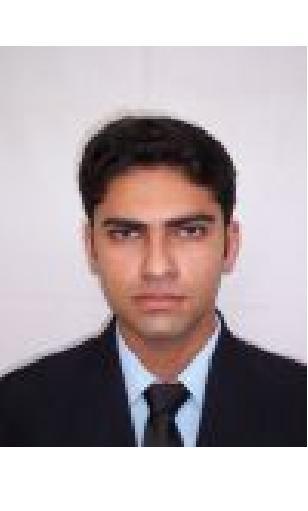 Designation: Assistant Professor (On Contract)
Department: Business Administration
Qualification: B.Com.,MBA(Hons.),M.Phil, PhD
Address: 3041/42, Kacha Bazar Ambala Cantt, Harayana-133001
Email: rachin.suri@gmail.com
Phone No: 01744233524, 9812547157

Area of Interest:
Marketing & Communication
Experience :
Working in Department of Business Administration,
National Institute of Technology, Kurukshetra as an Asst Prof. from Jan 2009 till date.
Others:
Research Publications :
A paper titled " Theatre Test of Political Advertising to check its impact" has been accepted for publication in the journal Abhigyan, FORE Management journal in Oct, 2015
A paper titled " Studies of political marketing: an annotated bibliography" is communicated to GGGIMR Journal ISSN-2249 in Sep, 2015
A paper titled " Underdog brands utilizing comparative advertising in modern india" has been published in GGGIMR Journal ISSN-2249-4103 in June, 2015
A Paper titled "Determinants of consumer's trust in online shopping" is published in an edited book Global Information and Business strategy
A Paper titiled "Survey of Internet User's Perception and attitude towards Online Advertising" is published in an edited book Advances in managment for Business excellence
A Paper titled "Relationship of Organizational Commitment and Employee Engagment: A Study of IT professionalsis published in an edited book Advances in managment for for Business Excellence
Published a paper titled "Impact of spiritual marketing on different segment of tourist and their evaluation of the site" in Journal of Business and Ecnomic Policy in June 2014
Published a Chapter titled "Comparative advertising : A Study on changing Paradigm in India" in Dec 2012 in the book Integrated Marketing Communication : A Research Agenda
M.Tech Dissertations :
Supervised Various MBA Students for Final Dissertations and Summer Training Reports in Marketing Specialization
Contribution :
Handled the area of Training and placement as a TPO in DBA at NITK and providing classes on personality and skill development.
Nurturing the students with skill development other than classroom teaching.
Taking classes on presentation and soft skill development.
Taking care of placement cell since 2011 for the department.
coordinating with companies, industry experts and area experts for seminars.
Conducting advertising events and judging the same.
Course content setting, exams settings and evaluations.
research projects for companies.
Other :
Delivered guest lecture on the topic Creativity and Advertising to B.Tech (final year) students, National Institute of Technology, Kurukshetra on behalf of Ministry of Small and Medium Enterprises.