Jitender Kumar Chhabra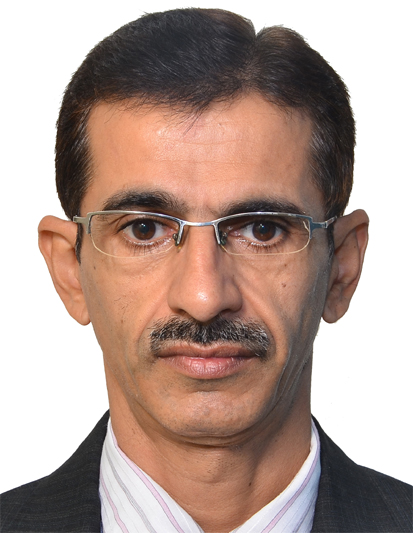 Designation: Professor
Department: Computer Engg
Qualification: B.Tech(CSE) from NITK as 2nd Topper, M.Tech (CSE) from NITK as Gold Medalist, PhD (S/w Engg)
Address: NIT Campus
Email: jitenderchhabra@nitkkr.ac.in
Phone No: +91-1744-233482 (off-Direct no) 9416733789 (Mob)

Area of Interest:
Teaching Interests: Data Structures, Design & Analysis of Algorithms, Competitive & Efficient Programming, Programming in C, Object Oriented Programming in C++, Software Design & Development, Software Engineering & Project Development, Operating Systems, Data Bases, Object Oriented Systems, Software Testing. Research Interests: Software Engineering, Soft Computing, Software Metrics, Machine Learning & AI in S/w Engg; clustering and mining
Experience : 29 years (Teaching alongwith Research )
Publications : Total 158
SCI/Scopus indexed International Journals: 55
Others and National Journals: 18
Book Chapters & Procedia, LNCS etc: 24
International Conferences: 45
National Conferences: 16
Reviewer for Journals : IEEE Transactions, ACM Transactions, Elsevier, Springer, Wiley, Taylor & Francis, Inderscience etc.
Research Project: Project entitled "Design and Development of a Novel Approach (non-cryptographic) for Secure Storage on External Media and Lossless Retrieval", funded by DRDO Govt of India, completed.
Intellectual Property Rights (IPRs):
Patents : Total 8 published
Copyrights: Four granted, two filed
Books Published: Total 3
Coauthor of World-famous Schaum Series Book from McGraw Hill titled "Programming with C" Byron Gottfired, USA & Jitender Kumar Chhabra. 4th Edition
Book for learning depth of coding: "Conceptual Programming Tips for Interviews and Competitive Exams", McGraw Hill
Ph.Ds Supervised :
Completed: 6 (each with 3 or more SCI publications reputed journals)
In progress: Two
New Admissions: I will accept 1 candidate for PhD who is sincere, hard-working and ready for quality-work
Significant Academic Contributions:
First recipient of Best Teacher Award of NIT Kurukshetra
Started a new Elective for "Efficient Coding for Problem-Solving and Competitive Programming", helpful for internship and placements in reputed companies
Coach for ACM ICPC Programming Contest in India and our team reached to top 5 ranked teams.
My guided PhD thesis selected as a Resource Material at International Level by ACM, USA for researchers and scientists in the area of Software Engineering.
Our Project selected in TOP-20 projects of the World (in SCORE: one of the most prestigious IEEE's International Project Contest of S/w Engg).
Guiding students in the domain of Data Structures and Algorithms and helping them in preparation towards campus placements in most reputed IT companies
Workshops Conducted (Interview Preparations, Competitive & OO Programming, Data Str, Algo, Teaching Pedagogy etc) : 18
Keynote Speaker & Guest of Honor in Conferences & Seminars: 25
Session Chairs in Conferences: 25
Industrial Collaborations:
Founder HP-Chair by Hewlett Packard (HP) for collaborative work at NIT Kurukshetra
Co-Coordinator for Software Engineering training by Tata Consultancy Services (TCS)
Awards:
Best Teacher Award of N I T Kurukshetra
All India Badminton's Men's Champion (Singles as well as Doubles) at Inter NIT Sports Tournament
Gold Medalist in M. Tech from N.I.T. Kurukshetra
2nd Topper of B.Tech from N.I.T. Kurukshetra
Best Project Award
Best Educator Award, Sir Issac Newton Scientific Award of Excellence
Best Presentation Award
All India Open Debate Winner
Foreign Visits: USA, UK, Canada, France, Spain, Czech Republic, Singapore, Malaysia, Turkey, Thailand, Dubai for research paper presentation and chairing technical sessions.
Significant Administrative Contribution :
HOD Computer Engg, HOD Computer Applications, HOD/Coordinator (VLSI & Embedded Systems)
Founder Professor Incharge (Institute Website)
Founder Officer Incharge CCN
Nodal Officer (BAS)
Chairman/ Member of DRC, BOS, Senate, Academic Council of many Universities & Institutes
Scheme & Syllabi revision of UG & PG Programmes at NIT Kurukshetra and other Universities
Others: