Central Library
About Us:
The library, initially set up in 1965, has grown in size, collection, and services. Presently, NIT Kurukshetra has a very spacious library with a good collection of documents, which includes text and reference books, CD-ROMs, and a large number of print and online journals and e-books. With its growing resources, space, and services, the library caters to the needs of faculty, researchers, scholars, and students.
Total Floor Area & Reading Space 
The library is a growing organism. To meet all the requirements, sufficient space has been added for stacking, reading, and other services. The Library has a reading capacity of 500 readers and sufficient space for stacking new documents, a digital library and Audio audio-visual centre. The total area of the library at present is 36711sq-ft.
The Library Book Bank is one of the richest Book Banks in the country. All B. Tech, M.Tech, MBA and MCA students are given 6-8 books for the full semester from Book Bank.
Reading Facilities: 24x07x365
Stack and Circulation:
All Working Days: 08.30 am to 05:30 pm
Saturdays & Holidays: 09.00 am to 05.00 pm
Library Collection (As of March 31, 2023)
| | |
| --- | --- |
| Library Books | 54,325 |
| Book Bank | 81,259 |
| Back Sets | 7,097 |
| Standards | 10,097 |
| CDs/DVDs | 832 |
| e-Books | 12,272 |
| Thesis | 6,355 |
| Total Documents | 1,72,237 |
Library Automation System, Web-OPAC, and Circulation
The library is providing automated services in all sections of the library using KOHA software. All the books are bar-coded, and members are also given Bar-Coded membership cards for smooth circulation of documents in the library. The database of the library is updated regularly, and readers can search the documents using : Web-OPAC (Online Public Access Catalogue) at: http://172.16.101.63 
The library has a fully air-conditioned audiovisual centre for seminars, conferences, guest lectures, user awareness programs, etc. with a seating capacity of 100 participants. It is also equipped with a videoconferencing facility. 
J-Gate Custom Content for Consortium (JCCC) is a virtual library of journal literature created as a customized e-journals access gateway and database solution. It acts as a one-point access to 7900+ journals subscribed currently under UGC INFONET Digital library consortium as well as university libraries designated as Inter Library Loan (ILL) Centers besides index to open access journals.
NPTEL Web & Video Courses
The Library has procured NPTEL Web & Video Courses designed & developed by IIT, Chennai in various discipline of Engineering & Sciences for the use of Faculty Members, Research Scholars and Students. Users can access these video courses through Library storage server http://172.16.0.50/localguru.
Remote Access Service: KNIMBUS
To provide the off-campus access to subscribed e-resources, the library has subscribed to the KNIMBUS service. The users can create their account either by visiting the URL nitkkr.knimbus.com or by writing to us at librarian@nitkkr.ac.in. After creating the account, the users can log in and access all the e-resources from anywhere.
Anti-Plagiarism Software (Turnitin)
The library has subscribed to anti-plagiarism software Turnitin for all the Faculty Members, Research Scholars and Students. The users can check the plagiarism of their research papers, articles, theses, dissertations, etc. using this facility.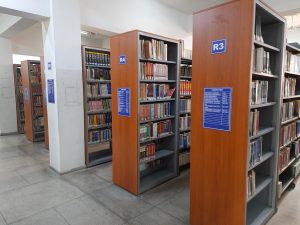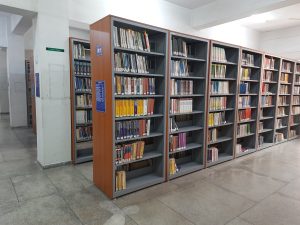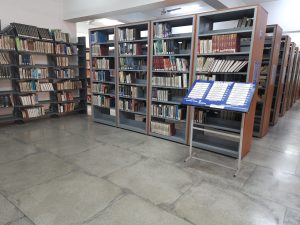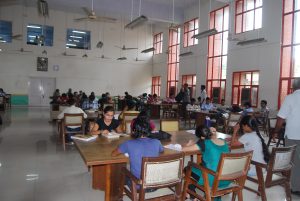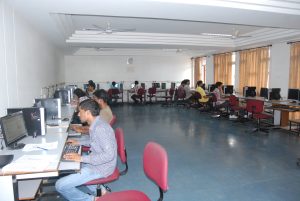 ---
Contact Details: 
Name
Designation &

Qualification

Phone
E-Mail
Internal
External
Sh. Manish Garg
Assistant Librarian

MLIS, UGC-NET

282

233282

librarian@nitkkr.ac.in

Office

284

233284

librarynitk@gmail.com

Acquisition Section

Sh.M.SSaini

Technician SG-I

284

233282

librarian@nitkkr.ac.in

Technical Section

Sh.P.K Sharma

Technician SG-I

283

233283

librarian@nitkkr.ac.in

Circulation Section

Sh.TinkuMeena

Lib. & Inf. Asst.

292

233292

Periodical Section/e-resources

Sh.S.KBiswas

Sr. Technician

289

233289

librarian@nitkkr.ac.in

Computer Lab

288

233288

librarian@nitkkr.ac.in

Book Bank

Sh.Randhir Kumar

Senior Technician

286

233286

Binding Section

Sh.Laik Singh

Technician SG-II

287

233287