Dean ( Planning & Development )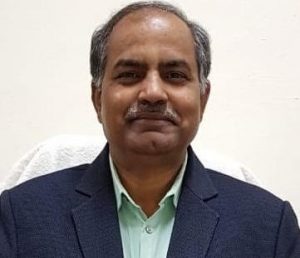 Dean, Planning & Development
Prof. Brahmjit Singh
Phone : 9416473644
Email-Id : deanpnd@nitkkr.ac.in
Address : BT-101 NIT Campus,Kurukshetra
(a) Planning the expansion and diversification of institutional activities and preparation of all developmental proposals, o the extent up to submission of plan & estimates related to Civil, electrical, Works, sanitary, network system, etc.
(b) Maintenance of all necessary statistical data regarding plan & projects required for compilation of various reports periodically required to be sent to Ministry of Human Resource Development and other agencies.
(c) Monitoring the physical targets and utlisation of funds in respect of Projects & Consultancy and in the preparation of relevant papers for submission of progress reports.
(d) Formulating proposal for new courses and in organizing meetings of faculty members and extemal experts for this purpose in this regard.
(e) In the efforts to expand and monitor the activites of consultancy, testing and sponsored research of Institute and to ensure submission of progress reports.
(f) In coordinating the formulation and conduct of non-formal and continuing education and extension programmes.
(g) To amange for the agenda and organization of the meeting for procurement of equipments related to projects and testing & consultancy.
(h) Providing necessary data for the budget and new estimates & plans to the Building & Works Committee to the Registrar.
Associate Dean
Dr. Niraj Pratap Singh
Phone : 9416412522
Email-Id : npsingh@nitkkr.ac.in
Address : CT NIT Campus, Kurukshetra
Associate Dean
Prof. Praveen Aggarwal
Phone : 94163-46651
Email-Id : praveen_agg@hotmail.com
Address : BT 102, NIT Campus, Kurukshetra
Sr. Personal Asstt.
Ms. Sushma Rani
Phone : 9354499811
Email-Id : sushmarani1082@gmail.com
Address : 1082 Sec-5 U.E, Kurukshetra